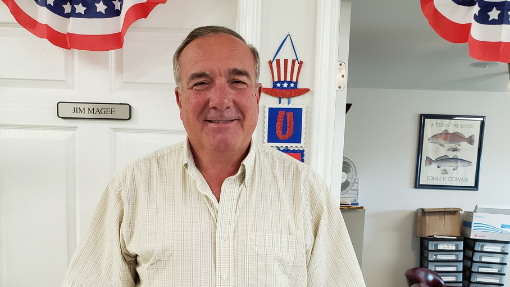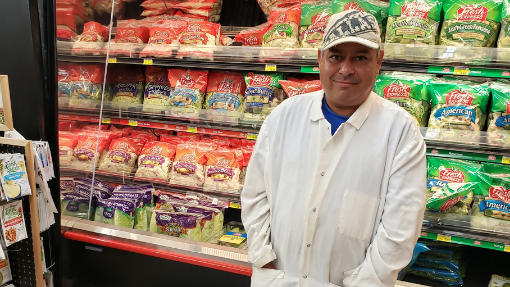 Family Owned and Operated Since 1967
Managed By: Mike Hall-Store Director, Malinda Moore- Store Manager
MISSION
We are marketers of quality food and grocery products and related goods and services. Within this framework we will strive to offer the highest level of customer service, professionalism and public service to our community. We fully understand that the only reason that we are here is because of our customers and will never forget it.
HISTORY
The store was originally established in 1967. The business is locally owned and operated. The Family Center joined the IGA FAMILY as a charter member in 1985. During the many years of operation it has been the policy of this company to reinvest in the business, with an emphasis on trying to constantly improve with the times. We have enlarged and/or remodeled twelve times from 1967 to present. We were one of the first independents in the area to offer on-line credit card purchasing, scanning, ATM machines, Lottery Sales, Bill Paying, On-Line Shopping and Delivery, and other "new ideas". We have attempted to develop a reputation for being among the first to try new concepts; many of these concepts have become a customer expectation much later. It is our policy to hire only the best qualified associates dedicated to excellent customer service. We will offer only the best quality products at the best possible price. We carry around 30,000 items in the store and are always willing to try to find that "unusual" item that you may not find in other larger stores.
Community Involvement
For years we have supported the youth of Port Aransas through donations, raise funds for organizations, $1000.00 scholarship to Port Aransas High School, Clothing drop off location and also a food drop off for the food pantry. We invite you to visit with the PAISD Counselors for details. In addition to the youth scholarship we support all of the the non-profit organizations located in Port Aransas through out the year. We believe in giving back to the community.
FAMILY CENTER IGA's main supplier is Grocers Supply (C&S). Grocers Supply (C&S) is the largest wholesale supplier based in Texas and has the buying power that is needed to deliver competitive pricing. Combine that with the power of the South Central Buying Group of Stores in Texas and you can see that we are a good choice as a place to shop. We appreciate your business.
2022 IGA Five Star Award
Congratulations to the team at Olsens Marketplace IGA on receiving the Five Star Award from the 2022 Assessment administered by IGA corporate. With over 1,700 U.S. stores now in the Independent Grocers Alliance, this Five Star status is even more prized, as we have excelled amidst more stores than ever. Our dedicated staff, their loyalty and hard work, made this achievement possible.
WE RECYCLE OUR CARDBOARD
We accept the following payments: Cash, Credit Cards, Checks, EBT Food Stamps (SNAP Card), Coupons, WIC, Debit and Gift Cards.